---
Page content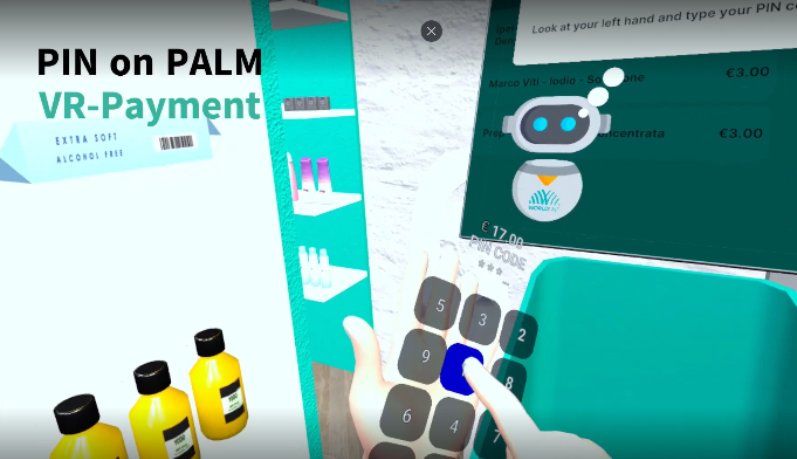 VR Payment Experience - Payment Made Simple
Exhibitor: Worldline
Stand Number: Hall 5.1 | 123
This solution provides an in-headset simultaneous multi-factor authentication method for payment in virtual reality. It allows users to avoid taking their headsets off to validate a transaction, which increases the conversion rate. Current off-the-shelf VR headsets do not accommodate for high-quality mixed reality. At the payment step, users need to reach either for their smartphone or payment card, which often forces them to take off the headset.
The combination of a PIN on Palm recognition is the first point of novelty and allows for strong multi-factor authentication in a single step for secure payment validation. This makes the payment experience safer and more straightforward for users. Even if palm recognition is not yet a standard feature on most commercial headsets, the PIN on Palm experience can be implemented for a frictionless immersive VR payment.
The second novelty increases the efficiency of interactions with the virtual PIN pad: when end users tap on the PIN pad, they get real-feel feedback on the finger.