---
Page content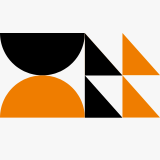 Stand Construction
This is where we have compiled the most important dates, details and contacts for the smooth assembly and disassembly of your ITB Berlin trade show stand.
ATTENTION: All relevant times and pdf-downloads for ITB Berlin 2024 will be available here soon.
Construction and Dismantling Times
Constructive stand construction:
February 27, 2024, 7 am - 10 pm
until March 4, 2024, 7am - 10 am
Decorative stand construction:
March 4, 2024, 10 am - 10 pm
Stand dismantling:
Thursday, March 7, 2024, 7 pm - 10 pm from Friday, March 8, 2024, daily 7 am - 10 pm unitl Monday, March 11, 2024, 10 pm
On the last set-up day, 4 March 2024, we also ask you or your stand builders to clear the hall aisles of material and waste by 3 pm. Afterwards, the aisles will be cleaned and carpeting will be installed. Decorative construction is only permitted on the stand area.
In the interest of our visitors, we would like to point out once again that dismantling activities may not take place before 7 March 2024 at 7 pm. Messe Berlin service providers will begin preparations as early as 6 pm. You are free to prepare the stand dismantling already from 6 pm on the stand area. In the event of violations, exhibitors will be subject to a contractual penalty in accordance with item 5 (stand staffing) of our stand application. Furthermore, we reserve the right not to admit the company as an exhibitor in the following year.
Construction/Dismantling Passes
All relevant information will be available for you soon.
Construction Inspection
Construction inspection will be carried out on 4 March 2024 by the technical department. Please note that all construction work on stands should be completed by this date.


Construction until 10 am
Decoration until 22 pm
Surveillance and Security
Independent of the general supervision provided, we recommend that you arrange security for your stand to ensure that it is protected as the hall supervision service does not accept liability for any claims. In this context, please note that valuable objects should be protected, particularly during the setting up and dismantling phases.
Stand security services can be ordered at the BECO webshop. In accordance with Item 2.5 "Surveillance" of our Technical Guidelines stand guards may only be provided by the security company contracted by Messe Berlin.
Hall Inspectors
Contact Stand Construction and Equipment
We plan and design your individual stand with your input. Diverse Service-Partners are also available to help and advise with a genuine full service – for a completely successful presentation.
Messe Berlin / Capital Services GmbH takes over the complete design and implementation of the idea to design to realization. They offers the full range of technical and logistical services.
Stand Construction and Equipment
MB Capital Services GmbH
Messedamm 22, 14055 Berlin
Telephone: +49 (30) 306969 - 15
Email: systems@mb-capital-services.de
Technical Event Service
Your contact for fair technical services:
messetechnik@messe-berlin.de
Minimum equipment of the stand
According to the Terms and Conditions, the minimum equipment of the stand are floor covering as well as partition walls to your neighboring stands and rear wall. The floor covering must be laid in such a way that accidents are prevented. They may not exceed beyond the boundaries of the stand. The partition walls of a stand above +2.50m, directly bordering an adjacent stand, must have a neutral, smooth white finish, which is structurally stable, has no visible gaps and bears no advertising message of any kind whatsoever. Therefore please see point 4.7.4 and 4.7.6 of our Technical Guidelines (PDF, 388.5 kB).
Storage area for stand material
There is no general storage area at Messe Berlin for your stand material. Please book additional services like that with our official forwarding agents.
If you have any further questions in this fact please contact:
Schenker Deutschland AG
-DB SCHENKERfairs-
Servicegebäude Süd / Einfahrt Tor 25
Jafféstrasse 2
D-14055 Berlin, Germany Phone: +49 (0) 30 - 301 2995 420
Fax: +49 (0) 30 - 301 2995 429
fairs.berlin@dbschenker.com
Delivery Address
Please have your stand equipment delivered to the following address:
ITB Berlin
Exhibitor name
Hall and Stand
Telephone number (the responsible person at exhibition)
Messedamm 22, 14055 Berlin
Germany
Please make sure that your trade show stand is occupied when deliveries take place – we disclaim any liability for lost or missing deliveries.
Traffic Information for Forwarding Companies, Suppliers and Exhibitors
For more information see Access
Security and Insurance
Protect your exhibits, stand equipment and personal items from theft. At our BECO Webshop you can find information about insuring exhibits & stand equipment as well as ordering additional security personnel – see the category "Personnel, Stand Services and Catering".
The insurance of your stand is not included in the price of stand space.
Online orders in the BECO Webshop
Our BECO Webshop is now available, with all services for the construction and dismantling of your trade show stand. If you have any questions, please contact our Webshop Team at +49 (0)30 3038-1468 or beco-support@messe-berlin.de.
Technical Hall Information
Early Stand Set-Up
If an early stand set-up time is required (before 27 February 2024), this must be applied for using the appropriate form from the web shop (BECO). At ITB Berlin, a fee of 8.00 EURO per sqm and for each day is charged for an early stand set-up. After having sent the appropriate form, authorization is granted if the respective hall is available. More information are available at our BECO webshop.
Sustainable Trade Show Presence
ITB Berlin is committed to using environmentally-friendly event standards: We use intelligently-generated energy, avoid waste and recycle. Please help us reduce any negative impact on our environment.
In Travel Service (available soon) you can find out how our partner can make your travel to ITB Berlin carbon neutral. Information about easy ways to save valuable resources and avoid waste in the areas of stand construction, print media and catering can be found in our Exhibitor Guide (available soon).