---
Page content
travelling for medical reasons: a booming segment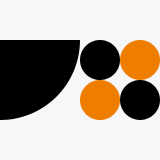 Boom Segment: Tourism for medical and health travel reasons
The Medical & Health Tourism sector, dedicated to health-orientated and medical-orientated travel, is an important and fast-growing market segment with world-wide importance. Thus, in the past years, it has become a well-established tourism segment of ITB Berlin, a unique platform for Medical & Health Tourism. The Medical & Health Tourism Pavilion is home for clinics, hospitals, hotels and destinations which provide medical & health tourism services in this booming market. Especially, medical buyers and agencies are invited to visit the pavilion.
At the segment's own stage, the Medical & Health Tourism Educational Hub, international trade visitors are invited to attend presentations, expert-interviews and panel discussions to find out more about the latest trends and developments of the global Medical tourism market.
At the well-attended Medical & Health Media Lunch, journalists and editors have the chance to get in touch with Medical tourism providers and exhibitors to receive first-hand information.
Among further networking events, the ITB Medical & Health Night is a well-established first-class networking opportunity for all exhibitors, buyers and media who are interested in Medical & HealthTourism. It takes place on ITB Wednesday evening.
The distinguished ITB Medical & Health Tourism Award will also be bestowed upon an out-standing destination or supplier during the Medical & Health Night. In 2023, the award winner has been the Health Ministry of India.
You want to be part of the Medical & Health Tourism Pavillion at ITB Berlin as an exhibitor?
We're happy to receive your registration: