---
Page content
The ITB Brand Family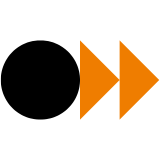 LEADING SINCE 1966
For more than 50 years the name ITB has stood worldwide for industry knowledge 365 days a year, networking and trendsetting events, whether in a virtual, in-person or hybrid format. Every year in March the world of international tourism gathers at the largest travel trade show, ITB Berlin. Together with MICE Show Asia and Travel Tech Asia, the B2B trade show and conference ITB Asia, the leading trade show for the entire Asian travel market, is organised every year in October in Singapore. ITB China, which focuses on the Chinese B2B travel market, takes place together with the ITB China Conference annually in May. In April 2021 ITB India made its debut online. Starting in April 2023 the B2B trade show and conference will take place live in Mumbai with a focus on the Indian and Southeast Asian travel market.
OUR MISSION
1. ITB is a catalyst for business within the travel and tourism ecosystem. Since over half a century, we stand with our brand for constantly driving inspiration for growth in travel and tourism. No matter if our brand events take place physically, in a hybrid format or fully digital: they are a canvas for experience and experts, the place to be for possibly everyone professionally passionate about travel and tourism, worldwide.
2. Our passionate teams leverage their deep understanding of the travel industry's complex ecosystem by constantly developing and re-inventing ITB as a catalyst for business and for a global network. ITB is the hub for sharing industry intelligence by providing first-class customer experience, always being up-to-date with the latest trends shaping the industry's future and building beneficial networks - 365/24/7.
3. ITB's mission is to bring together the global travel, tourism and hospitality community – even in challenging times. We do this by implementing successful live events on a global level as well as forward-looking, comprehensive digital or hybrid spaces.
When you are with ITB, you can feel the heartbeat of the international travel community.