---
Page content
Exhibitor Events
Are you planning events at ITB Berlin to make your trade show presence even livelier? Events can take place at your stand from 10am and 6pm.
Evening events are subject to a fee and may be held between 6:00 p.m. and 10:00 p.m. by permit.
You might want to consider ordering additional security personnel if there are valuable objects at your stand. The corresponding forms, as well as forms for the obligatory registration of your event, can be found in our BECO Webshop. There are also additional costs for additional services, like crowd barriers, personnel, cloakrooms and cleaning services.
Respect and Consideration
Music and folklore performances at ITB Berlin are only permitted during evening events (from 6 p.m. onwards) and only if they do not disturb neighboring stands or block public aisles. We kindly ask you to coordinate amplified speeches during the trade show with your booth neighbors and the trade show management and to keep them at a moderate volume.
Please contact: itb@messe-berlin.de
Hospitality at the Stand
If you offer your visitors something tasty – for example, regional specialties from your country – they will remain at your stand for a longer time. Our subsidiary Capital Catering is happy to answer all your questions about refreshments for your visitors: projekte@capital-catering.de.
Please note that the sale of food and drinks, souvenirs or other accessories is not allowed.
Room booking for press conferences and workshops
You want to organize a press conference, a presentation or a workshop at ITB Berlin and are looking for a suitable location? ITB Berlin offers you the possibility to rent a room for your event.
Technical equipment, set-up/seating, Catering or interpretation service: The implementation of your event taking place at ITB Berlin is realizable. In the following you can find more information and contact person to make your event a great success.
Contact: Till Schiewer (Till.Schiewer@messe-berlin.de)
Soon, here you can find a checklist to make your press conference a success.
Soon, here you can find the locations for press conferences apart from exhibitor booths.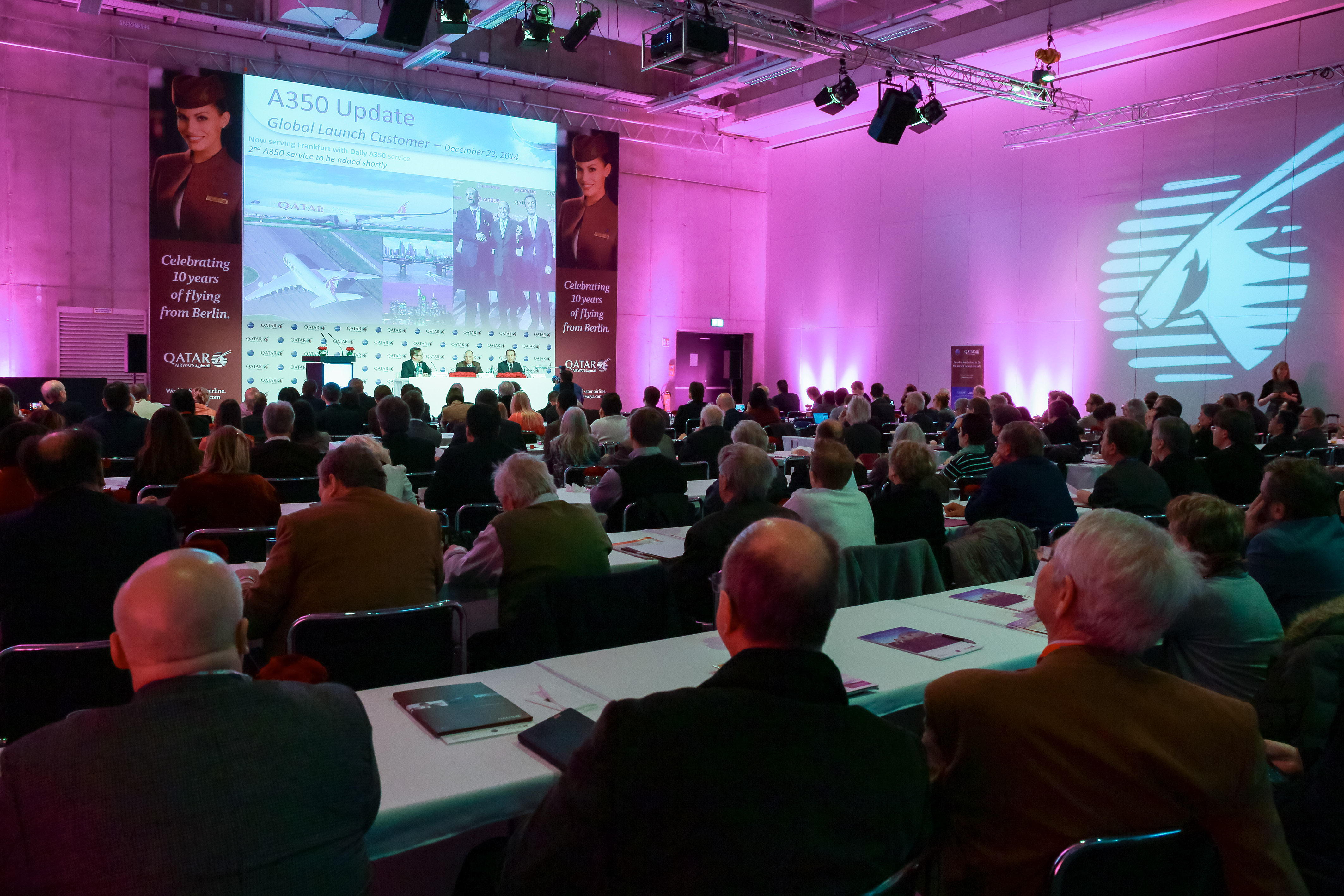 Invitations
We would like to point out a great opportunity: You can purchase vouchers for admission to the trade show and then use them to invite important business partners and customers to come to your stand. The order form is available in the Webshop BECO. Invoicing for these single-day tickets only occurs after your guests redeem their vouchers at the ticket office.
Presentation Options
Your message, your stage
You want to hold a press conference, a presentation or a workshop during ITB Berlin 2023 and are looking for a suitable opportunity?
You have the choice:
All events at the stand are subject to registration and approval and must be registered via the BECO Webshop by February 24, 2023. Events at the booth can be approved from 10 am to 6 pm - deadline for this is 24 February, 2023. Evening events at the booth may take place from 6 pm to 10 pm - registration is required here by 31 January, 2023.
From technology and equipment to catering and translation services.... Our offer leaves hardly any wishes unfulfilled.
Mr. Schiewer will help you find a suitable location at Till.Schiewer@messe-berlin.de.
At the same time as the live streaming, you can invite press representatives or your VIP customers as viewers.
You can watch the Hybrid Studio program and all videos with your ITB Berlin ticket on ITBxplore.