---
Page content
ITB BERLIN & ITs SEGMENTS
ITB BERLIN
Inspiration, innovation - and impetus:
Every year in March the world of international tourism meets at the World's Leading Travel Trade Show®, ITB Berlin. Since 1966 ITB Berlin has been the cradle, innovation driver and leading platform of the tourism industry and thus the leading trade show for the global travel industry.
Gathering the Who is Who of the travel industry, every year ITB Berlin is the central communication and marketing forum and the largest service trade show for the travel industry.
Despite its size and uniquely diverse range of products and services covering 180+ countries and territories, ITB Berlin is clearly structured: In addition to a geographical breakdown by destination, the halls are also divided by market segments on the most important tourism tracks e.g. Business Travel, MICE, Travel Technology / Mobile Travel Services, Technology, Tours & Activities (TTA), Cultural Tourism, LGBTQ+ Travel, Youth & Adventure Travel, Responsible Tourism, Medical Tourism, Luxury Tourism and Career in Tourism.
SAVE THE DATES
Upcoming ITB Berlin
ITB Berlin 2024
Tuesday, 5 March - Thursday, 7 March 2024
ITB Berlin 2025
Tuesday, 4 March - Thursday, 6 March 2025
ITB Berlin 2026
Tuesday, 3 March - Thursday, 5 March 2026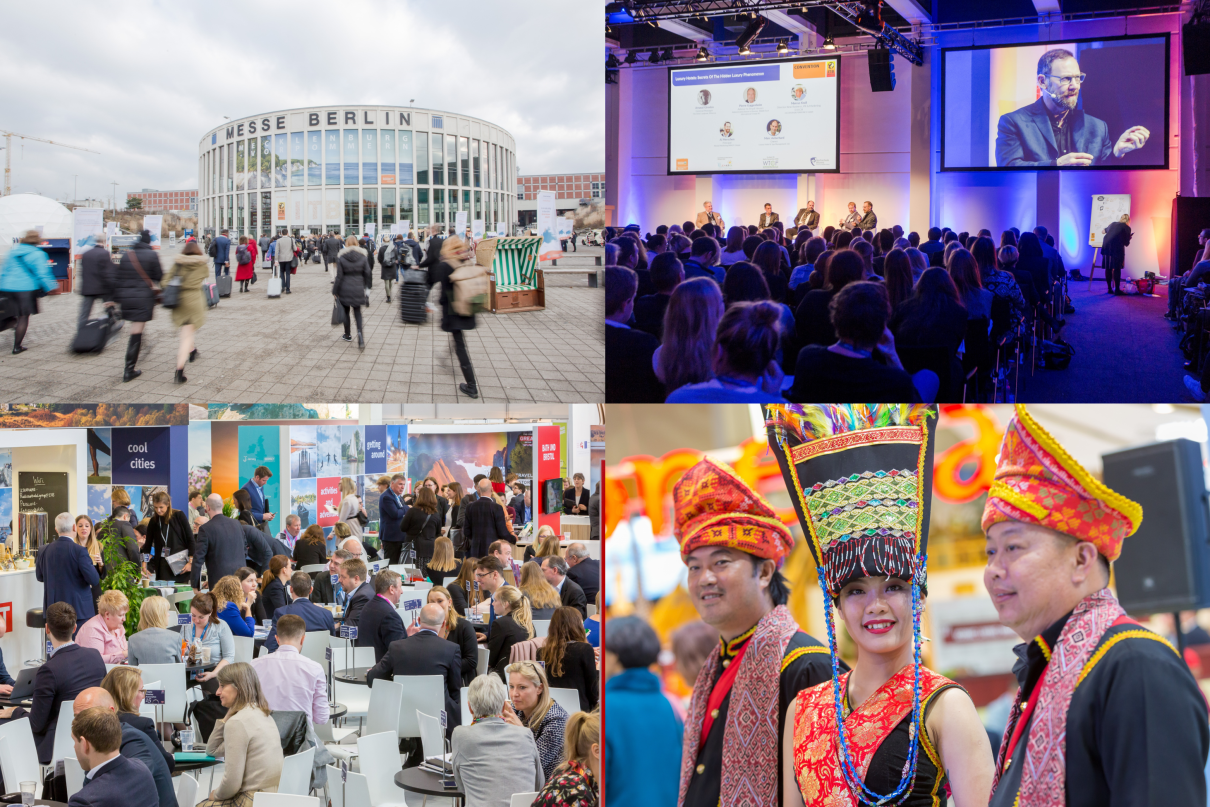 THE SEGMENTS OF ITB BERLIN
With its unique diversity, ITB Berlin covers the entire value-added chain of touristic offers. Orientation is provided by the geographical organization of the 180+ participating countries and regions.
In addition, ITB Berlin is divided into separate segments which reflect the most important current topics, making it easy to find your way around the trade show's broad range of products and services.