---
Page content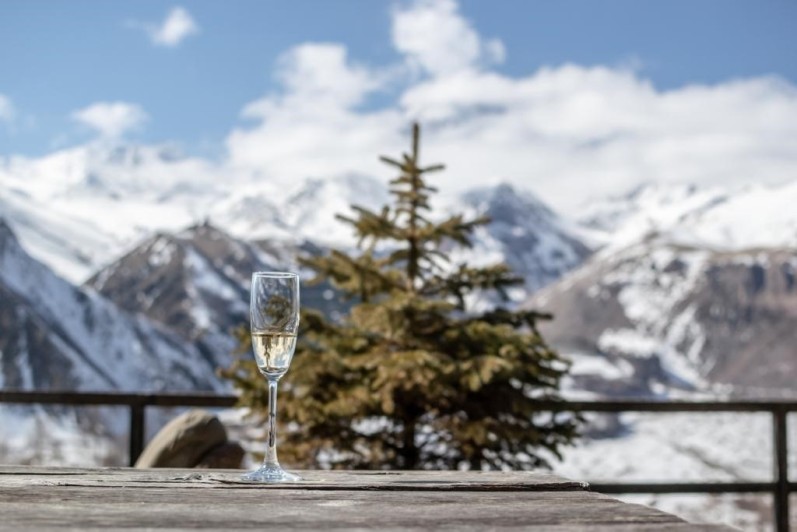 5 Reasons to Spend Your Winter Holidays in Georgia!
What are the reasons for a winter trip to the official host country of ITB Berlin?
12 December 2022
Never-ending Holidays
Did you know that Georgians celebrate a second New Year? Just when much of the world has packed away the last of the decorations and returned to everyday life, Georgians have another holiday feast. On January 14th, locals celebrate "Old New Year" complete with fireworks, sparkling lights, generous feasts cheerful music, and dancing. So if you can never get enough of holiday celebrations, extend the festivities in Georgia, where smiling faces, concerts, food & crafts markets, and sumptuous dishes will warm your heart.
Freestyle Ski and Snowboard World Championships 2023
Georgia's mountainous landscapes have been attracting adventure lovers for decades already, and this winter season is going to be particularly special. That's because the Georgian town of Bakuriani will host the 2023 Freestyle Ski and Snowboard World Championships! Here is your chance to attend one of the world's great emerging sports events and to even try winter sports yourself. As well as the highly-popular Bakuriani, Georgia's s moutain resorts welcome you with modern infrastructure meeting international standards and, of course, the famous powder snow!
Do you believe it can rain candy sometimes?
It might sound like a fantasy, but in Georgia, it's real. According to tradition, the title "Mekvle" is given to the first person to enter someone's house after the clock strikes 12 on New Year's Eve who must cross the threshold with their right foot first, give the household their well wishes, and throw as many candies in the air as possible! Every year, each household has its own Mekvle, which is considered a huge honor as it's believed they have the power to determine that household's destiny for the year. 
Day of Luck
According to old folklore in Georgia, what happens on January 2nd may determine one's luck for the whole year. That's why on this date, every Georgian tries to be in their best spirits, perform acts of kindness, and have as much fun as possible. With everyone at their happiest and most hopeful, being around Georgians on "Bedoba" is an uplifting delight.
Georgian "Feasts" at their Best!
Every household and restaurant starts preparing for the holiday season as early as November, as they gather the best ingredients to dazzle their guests round the dinner table. Though Georgians like to feast all-year-round, the festive feasts ("supras") are the most celebrated and diverse of the year. The aromas wafting from the kitchen and plate will stay with visitors as lasting memories for many new years to come!