---
Page content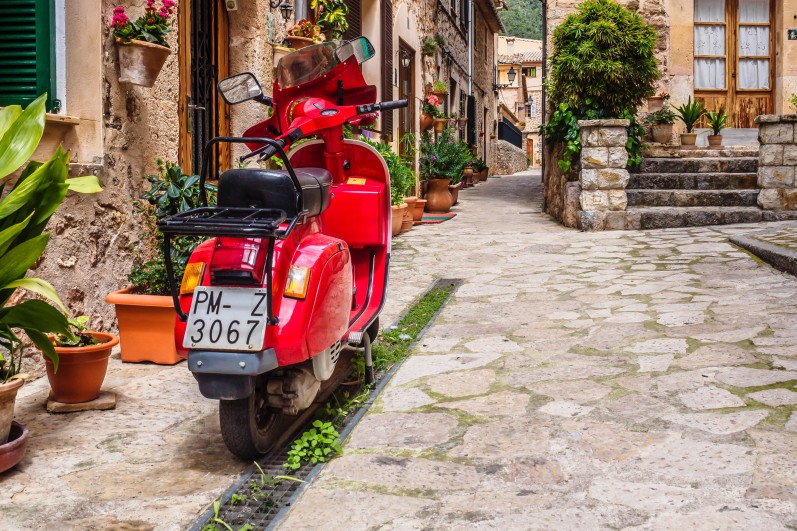 Quality instead of quantity
The Balearics are focusing on environmental awareness and social responsibility in tourism
March 9, 2022
Francina Armengol, president of the regional government of the Balearics, intends to focus on quality rather than quantity in tourism, as she explained in an interview on the future of this destination. That way, one could turn the pandemic into an opportunity to take on the market with new, improved products. "Tourism tomorrow will be sustainable", Armengol emphasised. "Nature is our only future. That is why "less is more", to the benefit of humans and nature.
In order to restrict mass tourism, the Spanish regional government of the Balearics has for the moment halted expanding accommodation in the Balearics. This was a measure aimed at focusing on quality instead of quantity, said President Francina Armengol. It was a tourism, environment and socially oriented model for the future, she said, which benefited customers' needs and those of the local population.
The restriction applied to holiday apartments and hotels on the four Balearic islands Ibiza, Menorca, Formentera and Mallorca. It would initially remain in force until 2026. After this four-year period each island could decide on expanding accommodation for itself, Armengol said.
Iago Negueruela, the tourism minister of the Balearics, added that the German incoming market was especially important for the Balearics. "German tourists are vital for the locals – and the Germans adore them." In 2022 he expects tourism numbers to recover significantly, if not completely. However, the focus was now more on sustainability and social responsibility, he said. "If there are fewer cruise liners arriving daily in the harbour then guests will benefit more from their visit and the local population will not be overrun", said Negueruela.
It is also becoming apparent that they are spending more per trip. "We had fewer visitors, but were able to maintain or even increase profitability", Negueruela said. All those promoting the islands were unanimous that these times boded well for the future. In addition to climate protection the focus was now also on the employment conditions for the locals. Thus, sustainability was a difficult goal for humans and nature, but one which the Balearics aimed to achieve as a safe, high-quality destination.