---
Page content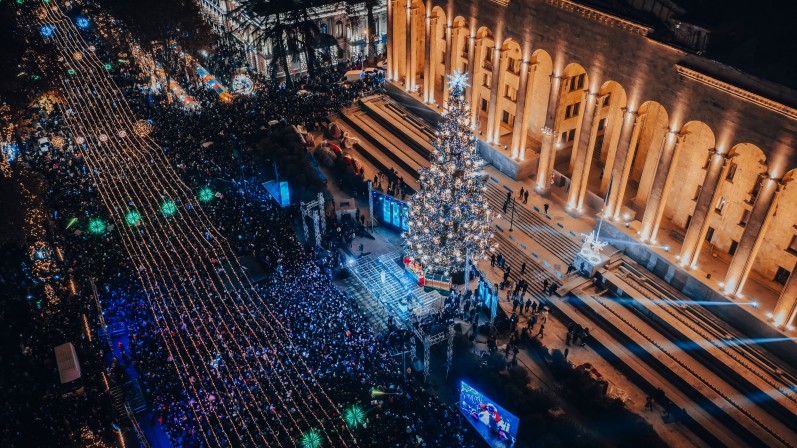 What do New Year celebrations in Georgia look like? 
The celebrations in the host country of ITB Berlin 2023 begin in early December
28 December 2022
Streets are full of busy people walking with shopping bags. Everybody is thinking about Christmas presents, New Year's resolutions, and of course, the main feast of the year.
The main streets of Tbilisi are sparkling with Christmas lights and are full of outdoor handicraft markets, where you can find the most unique and emotionally precious gifts for loved ones or just for yourself.
If you are looking for international brands or local designer shops, the malls of Tbilisi are totally ready for the guests.
Nightclubs have already published the festive event schedule till the end of January. You will just have to figure out which one to choose, as all of them are special. Before you go clubbing, start celebrating outdoors, as lots of Christmas events and open gala concerts are organized during this period of the year.
If you are looking for indoor occasions, you can find small, niche parties and fancy dinners at the restaurants, or just go with the flow and attend various "Supras" (traditional feasts in Georgia).
Tbilisi is beautiful throughout the whole year, but during Christmas time, the most magical vibes are in the air. Merry Christmas and Happy New Year!