---
Page content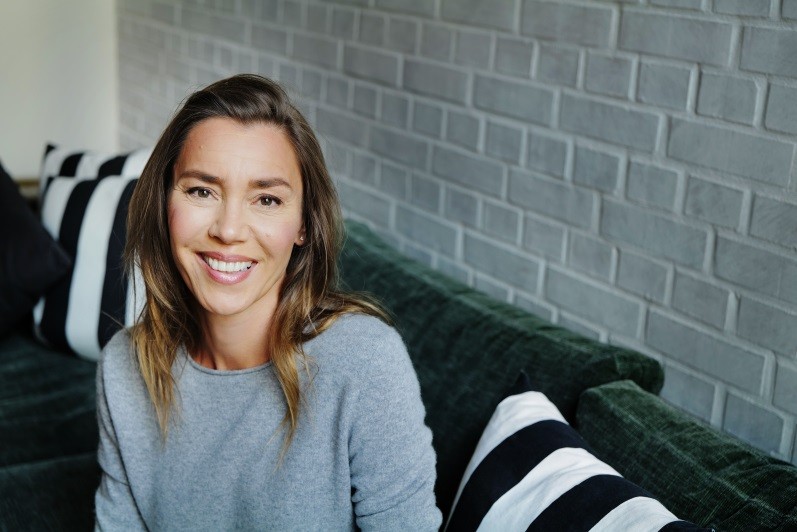 Airbnb: 10 questions for Kathrin Anselm
Airbnb has become a major player in the travel industry. Kathrin Anselm is Airbnb's General Manager for the DACH countries, among others, and a guest speaker at this year's ITB Berlin Convention.
March 06, 2023
Ms Anselm, is people's travel behavior back to pre-pandemic levels?
We are seeing high and pent-up demand for travel in terms of numbers – both city breaks and international travel are back and on the rebound. We're seeing high growth rates for booked overnight stays in larger cities: 20 percent more than in Q4 2021. However, the business mix continues to differ from the pre-pandemic years. Because the pandemic has changed the way people travel: people want to travel, but often in a different way than before.
How has the way people travel changed in the meantime?
I just mentioned the return of city breaks. At the same time, one fifth of the nights booked on Airbnb in 2022 are for stays of one month or longer, this is much more than in the same period in 2019 before the pandemic. People like to stay in one place for a while and make it their home away from home.
We see diversification and broader distribution of holiday trends. Travelers are also drawn to the countryside. Overnight stays in the countryside in 2022 in Germany are up by around 60 percent compared to 2019.
As many employees have the opportunity to also work remotely they combine work and travel - therefore boundaries between work, leisure and travel became increasingly blurred.
How do these new needs show up in searches on your platform?
The possibility of a workation, this means combining work and a holiday, also brings new requirements for accommodation. For example, fast Wi-Fi is essential for many. Travelers are looking for verified Wi-Fi speeds, homes with kitchens and washing machines, and amenities to live and work. And many are taking their pets with them. Fun fact: five million four-legged friends joined Airbnb on trips in 2022.
What about other travel trends?
We see that our "Heritage" category is enjoying growing popularity. After many months of pandemic-related hardships, people yearn to have individual holiday experiences and to fulfill their travel dreams. Guests can stay in monasteries, old windmills or converted churches and enjoy the unique cultural heritage. They enjoy feeling like a princess and living in a moated castle or waking up in a lighthouse. Important to know is that about 70 percent of such accommodation is in the countryside, which benefits rural communities economically. Last year, Airbnb donated €1.5 million to the Verein Schlösser und Gärten (Castles and Gardens Association) to promote unique cultural heritage and strengthen cultural tourism in rural areas. Owners of historic buildings can apply to the Verein Schlösser und Gärten for a subsidy from €5,000 to €50,000 for the maintenance of their cultural monuments.
Where are people traveling to in 2023?
For international travel, the trends among Germans this spring include London, Paris, Amsterdam, Barcelona and Copenhagen. For domestic travel, Germans are currently looking mainly at Bad Staffelstein or Sylt. Solo travel is also trending. More and more women are traveling alone on Airbnb, with nearly 30 percent more nights booked in the first three quarters of 2022 than in the same period the previous year. By the way, Germany is among the top 10 destination countries for solo travelers. At Airbnb we respond to the way people travel – and adapt the platform to their needs. We're also setting new trends with innovations.
What does this look like, for example?
We launched the "I'm Flexible" search function some time ago and later Airbnb "Categories". With this, guests do not have to commit to an exact date or location, and they are able to plan their trips more flexibly and discover accommodation they never knew existed. You can discover places that you probably never would have typed in the search bar. And indeed, our data shows that users of this search tend to book away from the top destinations and travel times, and within cities, tend to stay in outlying areas, an exciting trend towards more equalized travel.
We are living in economically turbulent times, the cost of living is rising. How has this changed Airbnb?
More than 30 percent of hosts on Airbnb in Germany see the occasional rental as a way to earn extra money. For example, this can look like making a room available when an adult child has flown the nest. With private rooms like this, Airbnb is an affordable option for young people. Airbnb was born out of a crisis when the founders, Brian and Nathan, couldn't afford their rent in 2008, in the midst of the global economic crisis. We are seeing demand for the more affordable private rooms, and in the third quarter of last year compared to the same period before the pandemic, the number of new private rooms added grew by 30 percent. And we are optimistic that in the future traveling will be much more about friendship, connection, and bringing people together – it can be great to share a place to stay. By the way, the founder Brian himself is now hosting a private room in his home on Airbnb.
Airbnb has been accused of fuelling mass tourism in cities and depriving people of housing. What are you doing to counteract this?
Airbnb is working with cities and governments around the world to create clear rules and help hosts share their homes, follow the rules, and comply with their tax obligations.
For example, since March 1st, 2023, a registration number or contact information is mandatory for all hosts in Berlinwho want to rent their accommodation for less than three months at a time. Listings that do not meet these requirements can only be used for long-term rentals, such as for students, or have been removed from the platform. Airbnb is the only platform in the travel industry who is implementing this. We want to contribute to protecting housing and responsible tourism in Berlin, while at the same time enabling hosts to share their home with guests. In this way, hosts in Berlin can earn a little extra in the face of rising living costs.
A year ago, you announced you were helping 100,000 refugees fleeing Ukraine. Did you achieve your goal?
Yes, last September, six months after the announcement, we met our goal of temporarily providing housing to 100,000 refugees fleeing Ukraine. One year after the conflict erupted in Ukraine, Airbnb.org has provided free housing to nearly 130,000 people. We have worked with and continue to work with many humanitarian organizations. Achieving this important goal has only been made possible through our incredible community of hosts who have opened their homes to people.
Where did you spend your last holiday?
I recently spent 10 days working in Ericeira on the Portuguese Atlantic coast and in neighboring Lisbon. I worked from there for a few days, and also went on holiday. I booked a place right by the sea, so I could go for a walk on the beach before my first work meeting, soak up the sun during the breaks, watch the sunset at the end of the day, and later explore Portuguese cuisine in the old town. Since last year, Airbnb's Live and Work Anywhere initiative has enabled employees around the world to work "on the go". A great privilege, as it allows us to discover new countries, to spend time alone or with our families abroad, to experience the everyday life of destinations outside the tourist high season in an authentic way and, of course, to get in touch with locals.