---
Page content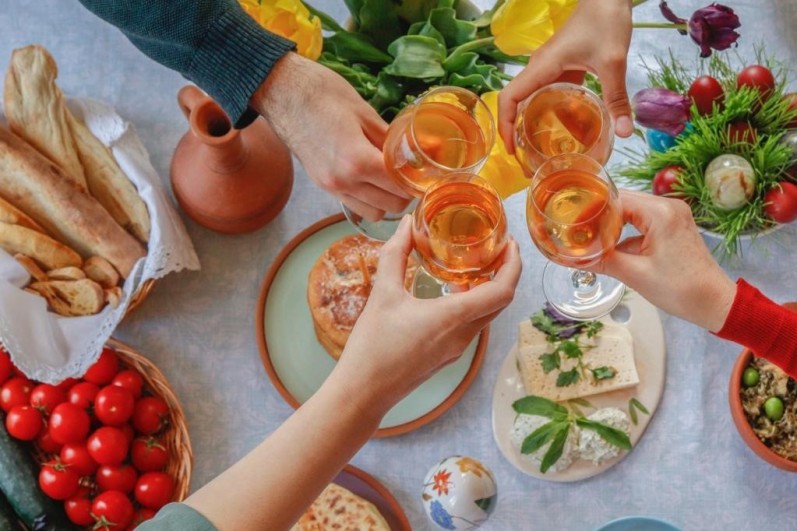 Georgia: A country full of hospitality
The ITB concept of the host country clearly focuses on the traditional supra
16 January 2023
This year's host country of ITB Berlin 2023 is Georgia, a small country with a huge history. Being rich in cultural and natural treasures, the country has a lot to share.
Georgias' concept for ITB Berlin 2023 will be based on the concept of infinite hospitality: Georgia is proud to announce that it will not only be the official host of this year's trade show, on top of that, Georgia will also kick off the event with a festive opening gala at the CityCube Berlin on the eve of 6 March.
The chosen concept of the show is Infinite Hospitality - as for Georgia, it is a defining trait of national identity. The hospitality culture is a rare phenomenon that truly unites Georgians of different generations. Developing these traditions was an essential part of Georgian culture for centuries. Thus, hospitality meets you everywhere you go - be it a village, street, or home. In this country, one will never get lost or bored, as every Georgian is always ready to guide you through feasts, nature, and all the other adventures it has to offer.
An important part of Georgian hospitality is Supra (the feast tradition), which is why it has been chosen as a main part of the concept. Supra is a cultural tradition that brings people together to celebrate, share food and drink, and enjoy each other's company. It is a way for people to connect with each other and, most importantly, to honor guests. It provides us with the opportunity to showcase something intangible yet highly interactive and welcoming.
Supra is the most illustrative symbol of Georgian culture with its authentic visual identity. Unique visible structure, patterns, and pictographs of Georgian Supra tableware allows quite a specific storytelling format. The iconic looks of Georgian flatware create an infinite path highlighting the historical culture of Georgian hospitality. The Georgians use white symbols on a blue supra to showcase a wide range of elements that make up Georgian culture. This may include illustrations of literature, historical artifacts, specifics of nature, etc... Boundless Georgian hospitality never ends, and so the concept of supra itself, with its infinite tableware and magnificent stories, continues from one space to another in unstoppable time flow.
Georgian people want to create a warm and inviting atmosphere by highlighting the core element of Georgian culture, which is its enduring hospitality, making it clear to their guests that Georgian culture values and cherishes the presence of guests, as they are seen as a gift from God. These sentiments have been deeply ingrained in Georgian culture for centuries and continue to be upheld today.