---
Page content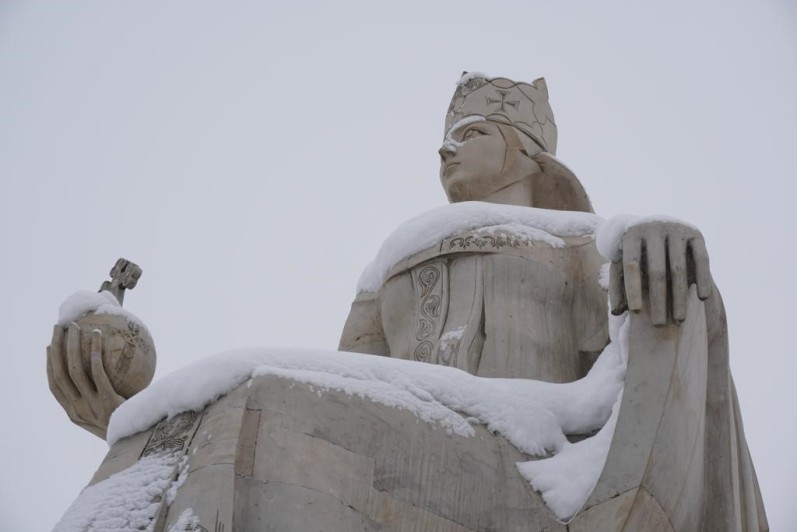 Did you know that Georgians had a female king back in the 12th century?
Georgia, the ITB Berlin Host Country 2023, is showcasing its wide-ranging cultural heritage and historic attractions
22 December 2022
From 1184 to 1213, Georgia was ruled by a female king. That's right, a female king: mepe, the Georgian word for 'sovereign', is not gendered, which allowed Tamar to be styled as 'King of Kings'.  
Tamar was not only to be Georgia's female ruler, but also one to become one of the most powerful monarchs of the country. That's why she's also known as Tamar the Great, and the period of her reign is named the Golden Age. 
Yes, Women Can Fight
Tamar was the winner of the most dramatic battles of Georgia (Shamkori - 1195; Basiani - 1202), which were crucial to the country's development.
Protect and Prosper
Due to her statesmanship and diplomacy, not only did Tamar manage to keep the country safe, but also lead it to the most significant expansion in history.
During her rule, the kingdoms' borders extended from the Greater Caucasus to Erzurum in present-day Turkey and from the Zygii in the North Caucasus to the proximity of modern Azerbaijan's Ganja. Tamar managed to build a pan-Caucasian empire.
Fame from 12th till 21st century
Tamar was a huge inspiration for the great Georgian poet Shota Rustaveli, the author of "The Knight in the Panther's Skin," the brilliant epic of adventure, romance, and philosophy.
"A lion's cub is the same, be it female or male." - Shota Rustaveli, The Knight in the Panther's Skin.
Learning about King Tamar is part of meeting the Georgian culture. Starting from precious artifacts kept in national museums to everyday toasts from locals, you'll meet her fame everywhere while visiting the country. 
You'll meet lots of Tamars in Georgia - girls named after the great monarch, who continues to be an inspiration for women worldwide.