---
Page content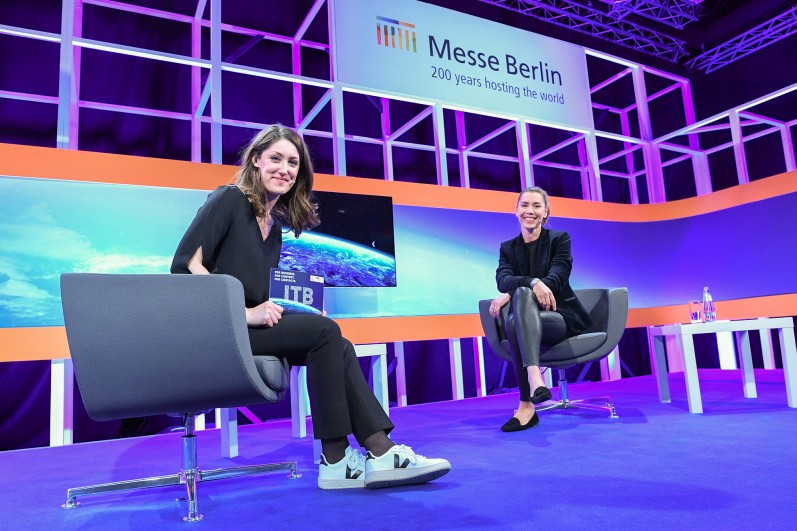 Adaptability as a decisive success factor
Airbnb observes a trend towards longer stays and is helping 100,000 Ukrainian refugees
March 9, 2022
Creating a strong community and strengthening the brand instead of spending on search engine marketing – this successful concept has enabled Airbnb to achieve higher sales than before the coronavirus pandemic. One of the platform's main advantages is its ability to adapt well to new trends. This adaptability is currently enabling Airbnb to provide an unprecedented degree of assistance by offering free accommodation at short notice for up to 100,000 Ukrainian refugees, as the company reported in an interview.
Kathrin Anselm, General Manager at Airbnb not only for Germany but also for Eastern Europe and Russia, used eTravel Tracks at the ITB Berlin Convention 2022 to announce that the company is currently paying hosts to accept at short notice up to 100,000 refugees who have been forced to leave Ukraine. Anyone wishing to participate, including newcomers, can register as hosts with Airbnb. Details about this programme of assistance can be found on the website at airbnb.org.
The close contact that it allows with hosts is one of the secrets of the success of Airbnb, as Kathrin Anselm reported during a conversation with Lea Jordan, and is helping to introduce numerous innovations. The communication with customers is also important. "Travel is now making a comeback, but in an altered form", Anselm explained. One of the main trends observed by the company, and representing something of a travel revolution, is the tendency towards longer stays. Among the factors behind this development is the fact that many people have been given greater flexibility in their work as a result of arrangements such as working from home. The major trend towards longer stays is evident not only among digital nomads but among families too.
As Kathrin Anselm pointed out, the Airbnb platform has introduced some 150 improvements. Users thus have more freedom and flexibility than before in their search for accommodation, while hosts can now be certified according to the strength of their wifi connection and advertise this fact too. A pronounced orientation towards the establishment of communities and its "iconic" brand means that Airbnb no longer relies on links and search engines to attract most of its website users, and 90 per cent of all calls are targeted hits.