---
Page content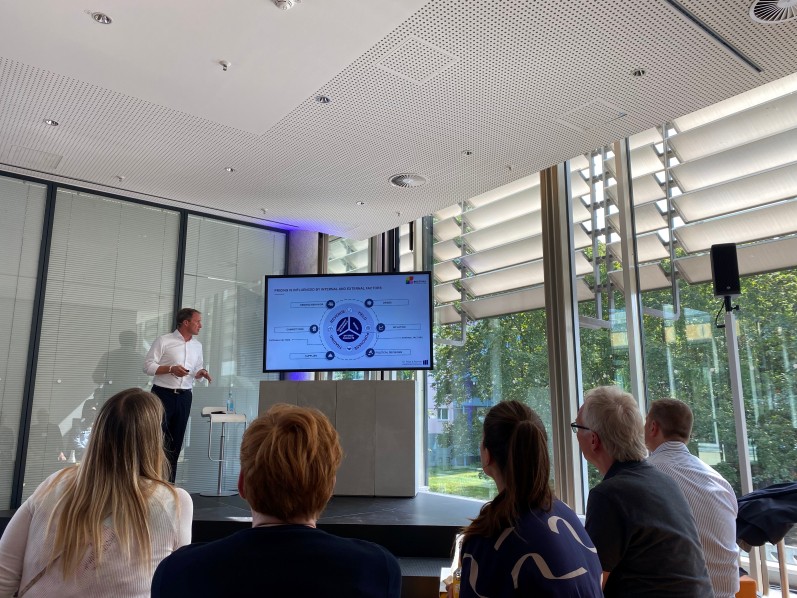 What data reveals about city breaks
At the BESTIVAL, Dr. Markus Heller (Fried & Partner) provided a fascinating insight into the booking situation in Germany's three largest cities.
September 6, 2022
What is the current situation regarding hotel bookings in Berlin, Hamburg and Munich? Dr. Markus Heller, a tourism and hotel consultancy expert, offered answers in his lecture at the Berlin BESTIVAL on 25 August. The lecture was curated by ITB Berlin, the Content Partner of the event.
Regarding demand, there were three strong consumer trends, he said. Since the pandemic began visitors had been increasingly attracted to being in nature. Another strong trend was "healthification". And not least, people were placing greater value on improving their lives. Thus time had become a valuable asset, he said.
In the Fifties price was a decisive factor, while the Seventies saw a greater demand for quality. In the Nineties it was service that ultimately was at a premium.
Looking towards 2030, time was the element that was becoming important, he said. People would certainly be travelling more in the future, said Dr. Heller. However, providers would need to be 'time designers' of sorts – since quality time was becoming more and more central to people's lives.
In terms of their attraction, Berlin, Hamburg and Munich had completely different USPs, he said. Berlin drew visitors with its international atmosphere and city life. Hamburg's flair came with its proximity to the sea, while in Munich people were primarily attracted by nearby mountains and castles.
Profit margins, maximising capacity and quotas were the main criteria for marketing these cities, he said. For hotel room bookings one could define three phases. The first was the Early Bird phase which attracted lots of bookings at low profit margins. That would be followed by the Catalogue phase, ahead of the Yield phase with last-minute offers. In general, cities and hotels aimed to optimise phase two in order to take the pressure off phase three, he added.
Dr Heller also looked at the current situation in cities. Bookings for Berlin were still at 42 per cent below pre-pandemic levels. The reason was a high proportion of international arrivals, which was reflected in data analyses. In Munich and Hamburg this proportion was lower, which currently made it easier for those cities to occupy rooms again.
In his presentation he also examined the average duration of stays, which according to Heller would be a lot longer in the future. Looking back to the early days of organised tours, it used to be normal to take a single long holiday per year. That had changed, at the latest in the years before the pandemic, with a strong trend towards several short trips. In the future the trend would likely revert to fewer, longer trips.
Dr. Heller also examined the hotel landscape in cities. Berlin had an above-average percentage of mid-range hotels, he said. This trend would probably intensify in the years to come. By contrast, Hamburg and Munich were planning more five-star hotels than the German capital. That was already noticeably impacting price structures in the three cities.
What was definitely clear was that hotel prices would most likely rise in the near future – for which, as expected, the current level of inflation would be mainly responsible.
Travel Data Analytics and Fried & Partner were the official Content Partner of ITB Berlin at the event.