---
Page content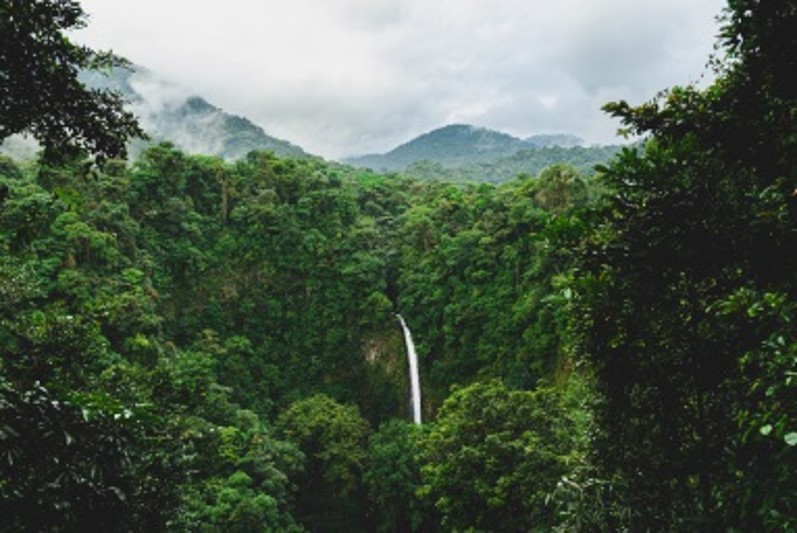 Travel Excellence from Costa Rica makes the running
Debut for the Equality in Tourism Award at ITB Berlin 2023
March 08, 2023
The Equality in Tourism Award, presented for the first time on International Women's Day at ITB Berlin 2023, aims to draw global attention to gender equality in tourism. Three candidates made the final – the award went to the tour operator Travel Excellence from Costa Rica, followed by Adventure Women from the USA and Etur from Ecuador.
"We are proud to have created the Equality in Tourism Award whose aim is to help improve gender equality at tourism companies worldwide", said jury member Dr. Stroma Cole, director of Equality in Tourism and tourism lecturer at the University of Westminster, London. "With this award we want to honour tourism organisations who display an exemplary commitment in this field."
The aim of the award is to celebrate successes, but also to drive improvements and encourage tourism companies to integrate gender equality in their policies and the day-to-day working environment. Last year, the organisation Equality in Tourism was itself the recipient of the Human Rights Award of the Studienkreis für Tourismus. "Awards such as these can help to identify tried and tested practices, recognise outstanding achievements and reward executives who are already doing good work in this field", said Stroma Cole.
Jury member Maud Masiyiwa of the Meadowlands Tourism Development Centre in Soweto, South Africa added: "Women have wide-ranging talents and knowledge in a many different areas." However, they were often restricted in being able to display that so that they could network successfully and stand up for their interests. That situation could be improved, as the business practices of the winner Travel Excellence had shown.
"We at Travel Excellence believe that tourism has the ability to change people's lives in many ways – particularly those of women. That is why several years ago the company decided to voluntarily introduce a number of documented guidelines and methods to promote equal opportunities and ensure gender equality. As a result of these measures, in 2017 we were the first company to receive the Gender Equality Mark from the National Women's Institute of Costa Rica", is how the company described its path. For this tourism professional it was all the more gratifying that ITB Berlin's Equality Gender Award had shown that Travel Excellence was still pursuing the right course.