---
Page content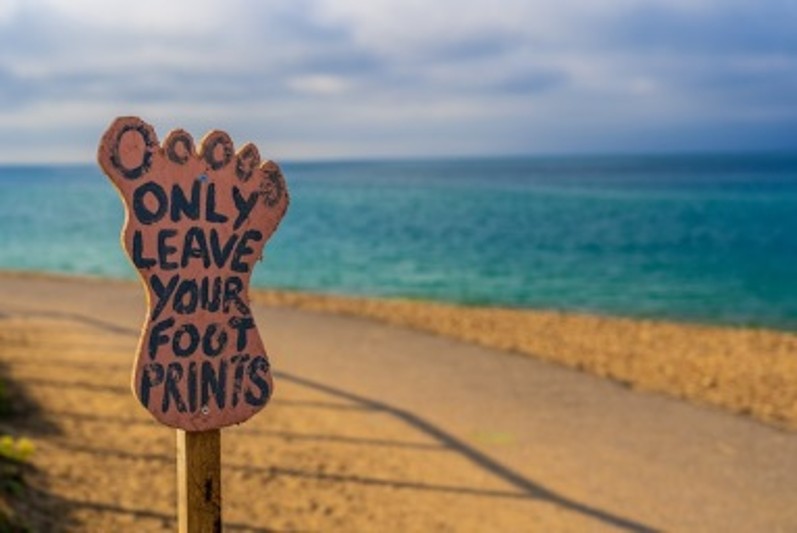 Business success through well thought out environmental and social policy
ESG criteria are becoming increasingly important in the hotel trade too
March 9, 2023
In the hospitality sector too a company's overall success and resilience are increasingly linked to its performance in the areas of the environment, social affairs and business management (Environmental Social Governance / ESG). Consequently discussions also took place at ITB Berlin 2023 between experts from the hotel trade about strategies for positioning their companies to meet the future, taking into account ESG criteria. They all agreed: "If we do not act now, then when should we?"
Glenn Mandziuk from the Sustainable Hospitality Alliance welcomed the fact that the Hospitality and Tourism Task Force, part of the Sustainable Markets Initiative (SMI) that has the support of King Charles III, has been able to attract more important protagonists: "It is only by working together that we can apply our specialised knowledge in order to create a more sustainable future for the hospitality sector. With their wide-ranging added value and supply chains the hospitality sector and the tourism industry are in a unique position to become actively involved and exert a cross-sectoral influence."
Gloria Fluxà Thienemann, chief executive of the Iberostar group: "We are convinced that the tourism sector is a driving force in the development of a profitable and responsible tourism model, that respects the oceans and helps to mitigate climate change." Tourism has the capacities to find solutions. Its companies are committed to incorporate environmental protection, social and economic wellbeing and the cultural heritage in their own business strategies.
Marloes Knippenberg, chair of the board of Kerten Hospitality: "All the concepts that we introduce therefore share the same values: ESG, loyalty, sustainability, innovation, effective cooperation and the creation of an eco system, together with a stronger community and more effective entrepreneurship." As co-chair of the Sustainable Hospitality Challenge her company is helping to bring tomorrow's game changers together with investors. The generation that is most affected by climate change can also do the most to combat it. We should let them assume the decisive roles!"
Jörg Böckeler, chair of the board of Dorint Hotels & Resorts: "With our sustainability principles we undertake to ensure that our services are in line with the objective of a climate neutral world by 2050." Every individual is involved in this process, because we only have a chance of being successful if we work together. Dorint Hotels & Resorts has set itself the objective of protecting resources in its use of fossil fuels, water and foodstuffs. This approach takes into account the protection of the environment as well as of social aspects.
Xenia zu Hohenlohe, co-chair of the Sustainable Brands Initiative in the Hospitality Sector and Tourism: "I am confident that efforts to achieve sustainability can and should be enjoyable for all those actively involved in hospitality." However, this means that every individual understands and supports the concept: "Communication and training are decisive factors."
Antje Lückingsmeier