---
Page content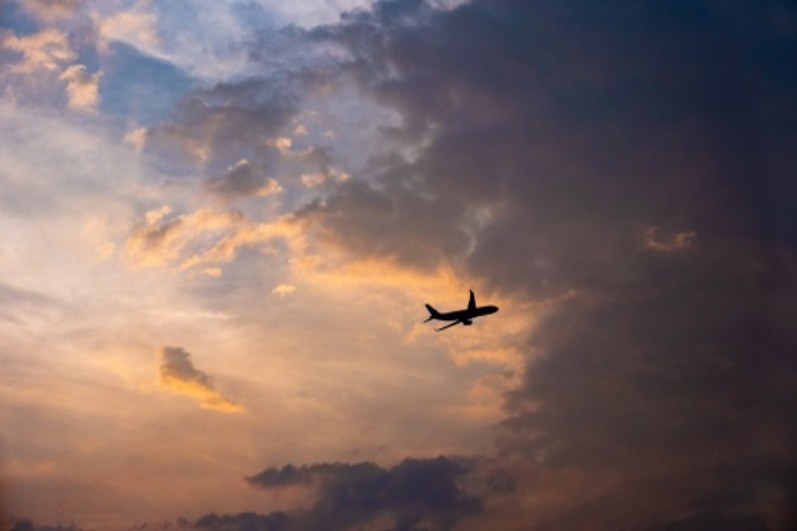 Airlines: Flexible crisis management
09/21/2021
Due to the pandemic, many airlines are offsetting their business route losses with flights to popular coastal destinations in the sun
Eurowings head Jens Bischof recently made the following announcement: with vaccination rates on the rise, his airline is reporting growth in business travel again, and accordingly is expanding its city routes. Thus, air travel is witnessing a genuinely new trend. During the pandemic, as is known, demand for business travel declined significantly. So in order to offset their losses many airlines have shifted focus, particularly during the recent peak summer months and weeks.
Now, as in the past, Lufthansa is among those frequently flying to coastal destinations around the Mediterranean. There is now significantly less air traffic on previously popular routes such as Frankfurt/Madrid and Munich/Paris as well as domestic German routes, whereas flights to established holiday destinations in Spain, Croatia, Portugal and Greece are booming. This also means Germany's flag carrier is competing with holiday airlines such as TUIFly and Condor. Destinations include Crete, Santorini, Mykonos, Kos, Ibiza, Alicante, Valencia, Zadar, Split, Dubrovnik and Majorca – the island most popular with German holidaymakers. Last winter, flights to the Canary Islands were among the most sought-after.
These were all popular destinations before the crisis, but during the pandemic Lufthansa has discovered them again for its business. National carriers such as Air France and SAS have come to similar conclusions. They too went looking for new destinations to offset losses from their popular high-volume routes. Peak periods often mean operating large airliners – at times AUA flew Boeing 777s to Heraklion from Vienna – while Lufthansa flew Airbus A350s or Boeing 747s to Majorca from Munich and Frankfurt. Airlines from holiday regions have also adapted to the new situation. The Greek carrier Aegean for example is flying to major European cities from Crete – not just Athens and Thessaloniki.
However, it is not just European airlines that have rediscovered the Mediterranean. Carriers from the Gulf States are also transporting more passengers to the region. They too are targeting places previously not on their routes, offsetting pandemic-driven losses from destinations now far less in demand – in Asia, Australia and the Indian Ocean for example. New destinations currently include Mykonos and Santorini – the latter serviced by the low-cost carrier FlyDubai. Etihad Airways is operating seasonal flights to Mykonos, Santorini and Malaga from Abu Dhabi, while Kuwait Airways continues to service Bodrum in Turkey with large-capacity airliners.
A similar situation has recently developed in North America, where domestic routes popular mainly with business travellers have suffered badly. While the local US market was the first to recover after initial vaccine successes, that side of the Atlantic has also witnessed a noticeable shift to coastal destinations in the sun. Delta Air Lines is among the companies which, because of the pandemic, have expanded their routes from US cities to destinations in Mexico and the Caribbean. In the winter of 2021, unlike in many southern European countries, it was possible for US holidaymakers to visit many of these destinations. The most popular were in Mexico, which significantly boosted business at airports such as Cancun and Cabo San Lucas. Jamaica, the Bahamas and the Dominican Republic benefited too.
This shift in destinations frequently gives passengers great advantages in terms of the products they can enjoy. With holiday airlines now in the company of established flag carriers, holidaymakers can often benefit from premium services such as a full business class upgrade. However, in order to fill these places airlines must target a new clientele to make up for their traditional business travellers. Thus, they often offer holidaymakers premium services at little extra cost, enabling them to purchase an upgrade shortly before departure that will make their flight more enjoyable. Naturally, the profits cannot be compared with those from normal business travellers. It comes as no surprise then that airlines are not particularly keen on these new routes becoming permanent. Lufthansa, for instance, recently announced that starting in summer 2022, and even as early as winter 2021, it will be transferring its sunshine destination routes to the recently established airline Eurowings Discover, which operates with completely different cost structures.