---
Page content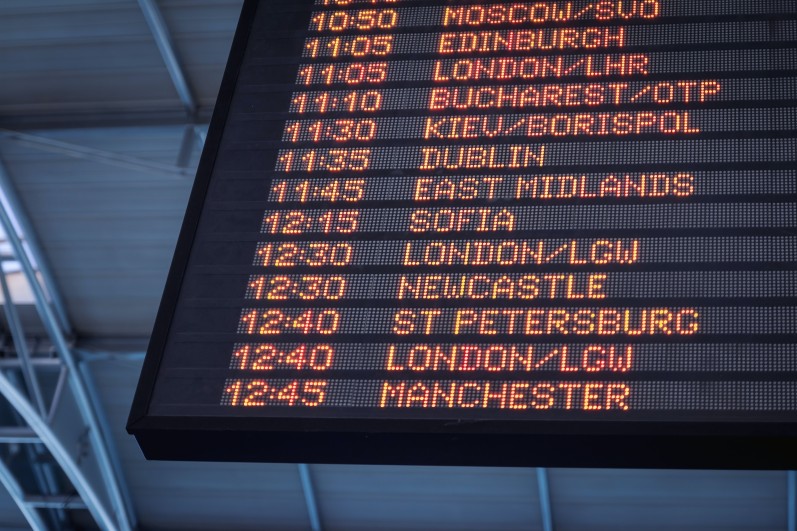 Carbon neutrality alone is not enough
March 10, 2022
The pressure mounting on the industry demands further measures
The pressure is mounting on the tourism industry to introduce effective climate protection measures. That is why an integrated approach that goes beyond merely reducing the carbon footprint is very important. That was the essence of the discussion entitled "Carbon neutrality is not enough", at which the panel also presented findings and suggestions for dispensing with short-haul flights as well as carbon capture and geological storage. Taking part in the discussion moderated by Randy Durband, CEO of the Global Sustainable Tourism Council (GSTC) were Dr. Susanne Etti, environmental impact specialist at Intrepid Travel, Céline Olesen, of Corporate Partnerships at Climeworks, Christian Delom, executive director at A World for Travel, EVORA Forum, and Jane Ashton, sustainability director at easyJet and easyJet Holidays.
Randy Durban from the GSTC, who develops standards for certifying sustainable tourism structures, emphasised how important it was to involve local economies and authorities in the effort to achieve carbon neutrality. Furthermore, stepping up external monitoring to ensure targets were met and regularly checking emissions were fundamental to achieving success.
According to Susanne Etti, by dispensing with short-haul flights, making office energy consumption emissions-free, mandating science-based sustainability goals and working closely with tourism organisations, Intrepid Travel had already achieved a lot. That was why it was able to market itself as a tour operator offering that little bit extra. Etti conceded that merely balancing carbon emissions released in one part of the atmosphere by offsetting them through a climate protection project in another part of the world was not enough. They agreed with Jane Ashton, sustainability director at easyJet, who since 2019 has offset all the company's aviation emissions. Besides switching to fuel-saving and ultra-efficient airliners such as the Airbus A320neo, easyJet supports projects developing fuel cell propelled aircraft and has committed to a more rational organisation of European air space.
Climeworks subscribes to carbon capture and geological storage. Currently, together with an Icelandic company specialising in storage technology, the Swiss startup is capturing approximately 9,000 tonnes of CO2 annually from the atmosphere. "Our goal is a million tonnes by 2030", said Celine Oleson. Climeworks filters CO2 from the atmosphere and transfers it to underground storage where it reacts with basalt and gradually petrifies. Subscription funding forms part of the business model – members of the public pay to capture and geologically store 30 kilos of CO2 for a monthly fee of 30 euros.