---
Page content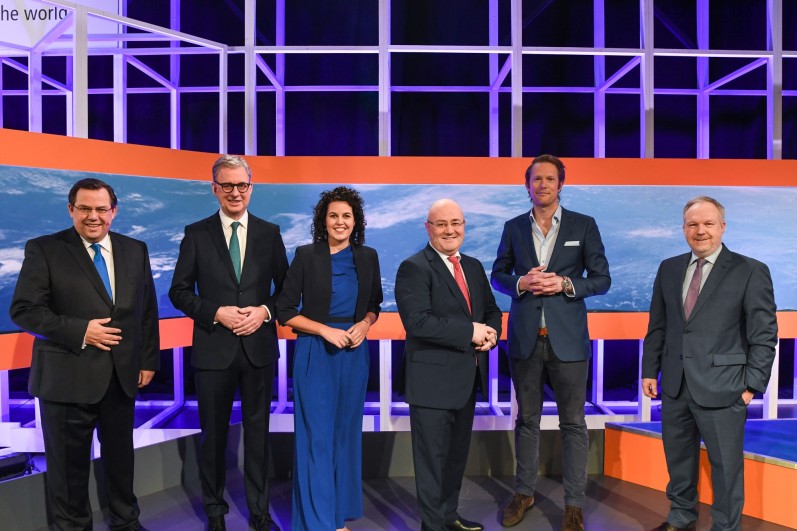 Global topics at the opening press conference
The tourism industry is recovering from the dip in business caused by the pandemic and sees itself as part of the solution in combating climate change.
08/03/2022
Coronavirus restrictions are being lifted and people are increasingly keen to travel – but it will take until the end of 2023 before tourism industry turnover returns to pre-pandemic levels. Speaking at the virtual opening conference of the ITB Berlin Convention, that was one of the messages offered by Norbert Fiebig, president of the German Travel Association DRV. Martin Ecknig, CEO of Messe Berlin, emphasised ITB's traditional role in promoting dialogue.
At the press conference, the president of the travel association was shocked by the brutal Russian invasion of Ukraine and spoke of a humanitarian disaster that must be ended immediately. "The war and the international reactions will have an impact on our lives. However, at present it is difficult to make any concrete predictions of the consequences", Fiebig said. One of them could be that travel may in future become more expensive due to rising energy costs.
ITB Berlin's role has always been to build bridges and promote dialogue, said Martin Ecknig, CEO of Messe Berlin. According to Ecknig, trade fairs stood for international understanding. "We are opposed to violence and regard dialogue as the core basic principle", said Ecknig. The CEO also pointed out that this year Berlin was celebrating its two-hundredth anniversary as a trade fair venue. Martin Ecknig was confident that next year ITB would take place as an in-person event, while still containing virtual elements. A new feature at this year's ITB Berlin is the Digital Business Day on 17 March. What is more, there are new regional networking events in preparation which later this year will enable buyers, providers and the press to meet face-to-face.
Ecknig announced Georgia as the partner country of ITB Berlin 2023. This year, Georgia is already the Convention & Culture Partner of the virtual ITB Berlin Convention. Prof. Dr. Levan Izoria, Georgia's ambassador to the Federal Republic of Germany, remarked that prior to the pandemic his country had welcomed nine million international visitors annually – three times the population of Georgia. Tourism, he emphasised, was the key to economic wealth, mutual understanding and accepting other cultures. Izoria also made known his support and solidarity "for our Ukrainian brothers and sisters" and noted that in recent days Georgia along with Ukraine and the Republic of Moldova had applied for EU membership.
At the opening press conference, Peter Kautz from the market research institute Statista Q presented various travel behaviour trends. Thus, since the pandemic began domestic tourism has seen a sharp rise, not only in Germany, but in the UK and US as well. This trend will likely continue. At the same time trips are being planned at much shorter notice and considerations such as holiday cover and cancellation insurance are becoming much more important. The effects of climate change are also increasingly on people's minds. 60 per cent of all travellers are aware of this problem, but only 25 per cent are willing to change their behaviour accordingly.
Norbert Fiebig, chairman of the German Travel Association, described climate change as the biggest of all challenges. The travel industry had pledged to protect the climate and was doing much to minimise the carbon footprint of travel and make it more transparent for customers. "We know that that the travel industry is currently still part of the problem, but we will also be part of the solution", Fiebig assured viewers, and said that the problem could only be solved internationally and not at domestic level.