---
Page content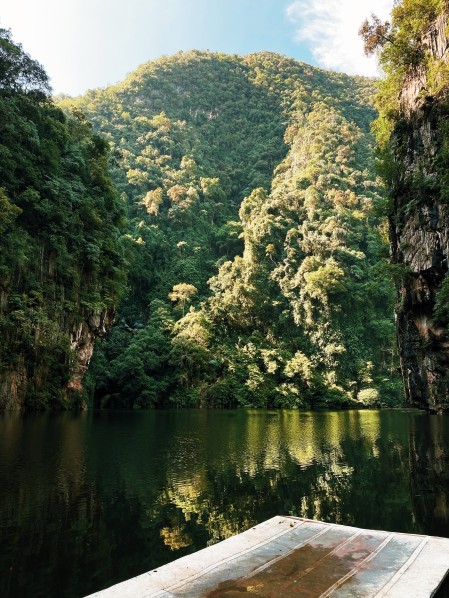 Sarawak: Authenticity, avoiding all the clichés
The largest state in Malaysia, on the island of Borneo, is a paradise for culture and nature enthusiasts
March 8, 2022
"Sarawak, the largest state in Malaysia, is an alternative for those who seek down-to-earth authenticity, avoiding all the clichés", according to Sharzede Datu Haji Salleh Askor, CEO of the Sarawak Tourism Board (STB), at the Sarawak Travel Chat. It ideally complements a visit to the Malaysian peninsula and neighbouring countries, or can be a separate journey of discovery.
Sarawak, on the island of Borneo, lies at the heart of the Asia-Pacific region and is easily accessible. Well known for its diversity of flora and fauna and as home to 27 ethnic groups, it is a paradise for those who love culture, adventure, nature, food and festivals. Sharzede Datu Haji Salleh Askor, CEO of the Sarawak Tourism Board (STB), and Maurice Vincent Balang, Director of the Sarawak Tourism Office, reported on the efforts and initiatives aimed at promoting local tourism und initiatives, ensuring that this destination remains resilient despite the severe effects that the Covid 19 pandemic has had on the industry. "Sarawak's willingness to welcome international travellers with a range of new and improved tourism products is as strong as ever", according to Maurice Vincent Balang.
Visitors can share in the lifestyle of the indigenous communities, explore the gigantic caves at Gunung, a UNESCO World Heritage site, or sample some of Sarawak's unforgettable experiences in the Mulu national park. These include kayaking on tropical rivers, hiking along some of the numerous jungle trails in various national parks, courses on Sarawak cooking, visits to major festivals and other events, or a chance to get close to orang utans: Speaking at the ITB Berlin Convention 2022, Sharzede Datu Haji Salleh Askor emphasised that "Sarawak is a premium destination for the intrepid traveller within you".
Situated on the island of Borneo, Sarawak is part of Malaysia, offering a peaceful and safe destination that is ideal for groups and lone travellers alike. The tourism experts were agreed that the food is definitely worth trying. From manok pansuh, chicken cooked in bamboo, to a crispy jungle fern dish, midin – Sarawak's long list of unique culinary specialities is unequalled.
Cultural diversity is yet another attraction for visitors: Sarawak is home to 27 ethnic groups. With 45 different dialects, each of these groups has its own stories, traditions and cultures. For example, visitors can meet with people from the Iban tribe, known in the past as headhunters. While they have long since given up headhunting, they have still retained many other customs.
Nature is another asset that the country makes the most of, with 56 fully protected areas, 37 national parks and numerous nature conservation areas. The Sarawak rain forest occupies an area as large as Austria and contains one of the most diverse eco-systems anywhere in the world. It includes the world's largest flower, the rafflesia (which can grow to the size of a coffee table), flying snakes and deer no larger than cats. And there are also orang utans, whose population is showing a welcome increase, as well as proboscis monkeys and hornbills.