---
Page content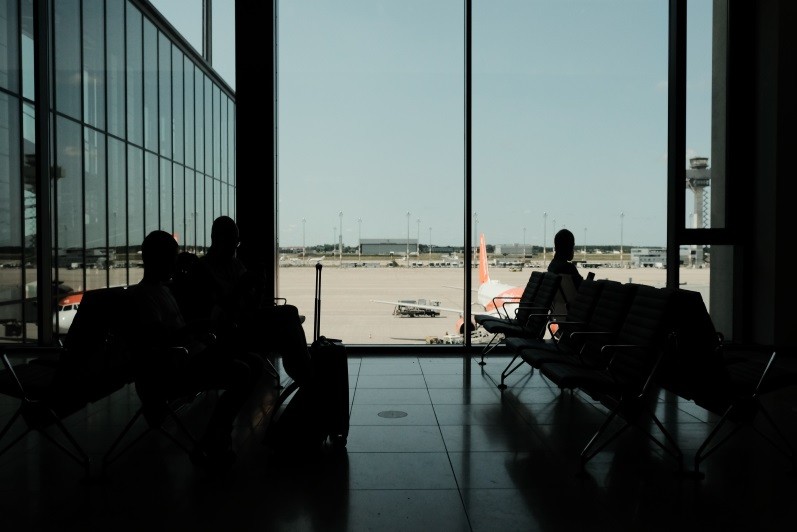 Security check appointments, sunflowers, self-service
BER Airport is offering passengers services for managing their time efficiently at the airport
March 08, 2023
BER Airport is putting every effort into avoiding the chaotic airport scenes of 2022. At ITB Berlin 2023, BER managing director Thomas Hoff Andersson presented three services that travellers can use to make life easier. Firstly, there is BER Runway, a new service that lets passengers book a security check time slot. Secondly, people with hidden disabilities can use a free sunflower-badged lanyard to discreetly indicate they require a little more time or assistance. And thirdly, BER Airport is focusing increasingly on self-service points.
Using BER Runway, BER passengers can now book security check time slots. This can be done online for separate access to security in Terminal one in order to reduce possible waiting times. The service is free of charge. Thomas Hoff Andersson: "It lets passengers plan their airport stay more reliably and minimise stress on their trip." Kasper Hounsgaard, Co-CEO Copenhagen Optimization, added: "The future of aviation lies in putting passengers more in control of their trips. Passengers who select security checks outside peak times help make procedures smoother."
The Sunflower programme offers assistance to people with hidden disabilities. BER is Germany's first airport to introduce a sunflower-badged lanyard, an internationally recognised symbol used in many countries. With it, people can discreetly signal a hidden disability and the fact they require a little more time or patience. Sunflower director Ruth Rabét said: "Hidden disabilities cover a wide range including autism, cognitive disabilities, mental health problems, anxiety disorders, to name but a few." The lanyard is free and no proof must be supplied.
Thirdly, BER aims to expand its self-service points. Thomas Hoff Andersson: "Passengers can use these to check in on their own and drop off their baggage. Several airlines are already offering this service, either just for dropping baggage or additionally for printing boarding cards." Services are scheduled to expand by 2023 and it is hoped that by the summer at the latest self-service points will be so numerous as to noticeably speed up passenger check-ins.