---
Page content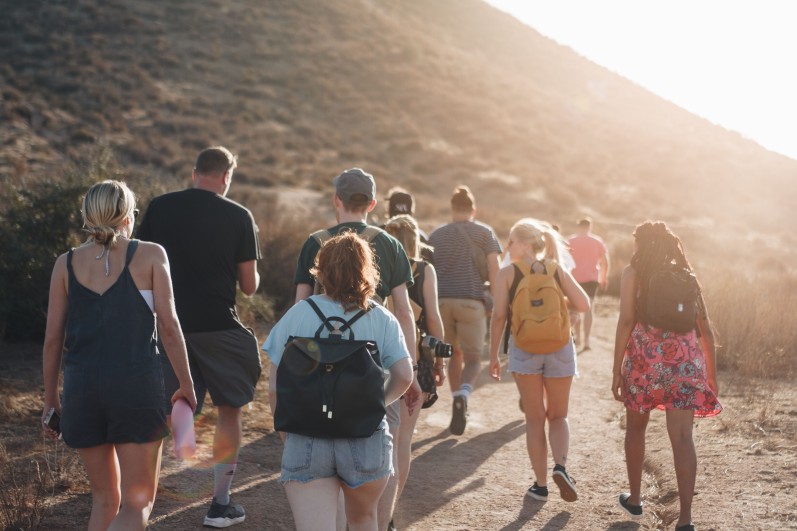 Young travellers are the (prosperous) vacationers of the future
08. March 2022
School pupils and students are resilient, set the trends and communicate about them
The participants in a panel discussion with David Chapman, Director of the WYSE Confed-eration, gave insights into a particularly resilient group of travellers, young people and school pupils. It was pointed how important this generation is for the future of travel. "Young travellers set the trends, communicate in depth about them, and most importantly: they re-turn time and again, spending more each time", was the conclusion by Vicki Cunningham, CEO of BUNAC & USIT.
The most important factor of the international market for youth and student travel is that of the young travellers themselves. They are not only "vacationers" but regard travel as some-thing more complex, for example in the form of study trips or combined work & travel. They often organise trips or sections of their journeys themselves, or order customised arrange-ments to meet their own requirements. They are the first to resume travelling following ma-jor crises such as 9/11 or the current Covid 19 pandemic. This has created ranges of expe-rience that can be most helpful for destinations, as explained by Wendi Aylward, Managing Director, AIFS Australia. The stories told by travellers are an underappreciated marketing instrument. As Vicki Cunningham emphasised, "More than any of its predecessors, this generation understands how to set up digital relations and how to communicate on every topic and on all digital levels". She expressed the hope that there will be a growing aware-ness on the part of governments and companies, with a corresponding impact on their de-cision-making.
Russell Hedge, CEO of HI USA, believes that this sector faces challenges in his homeland. Citing low wages and poor working conditions, many employees in the tourism industry in the USA have not returned to their jobs following the pandemic. In his view many people feel an urge to change jobs, combined with the need for job security and workplace satis-faction. Given this situation he would like decision-makers to display a greater sense of re-sponsibility. Now, when new staff are being employed, changes can be introduced that will have a lasting impact on the industry. Many of the problems existed even before corona but were often blamed on the pandemic, with a shrug of the shoulders. "If we want the best people, along with higher wages we also want government to demonstrate predictability and reliable decision-making", Hedge emphasised.
Wendi Aylward would like the past two years to be seen as an opportunity for making a fresh start. There must be renewed development and better products must be created for young travellers. Young people's perceptions are clearly fixed on the subjects of the future such as sustainability, and they are also prepared to invest more to achieve these aims. "Furthermore they will be the travellers of the future, sometimes with access to a larger budget", Vicki Cunningham explained.