---
Page content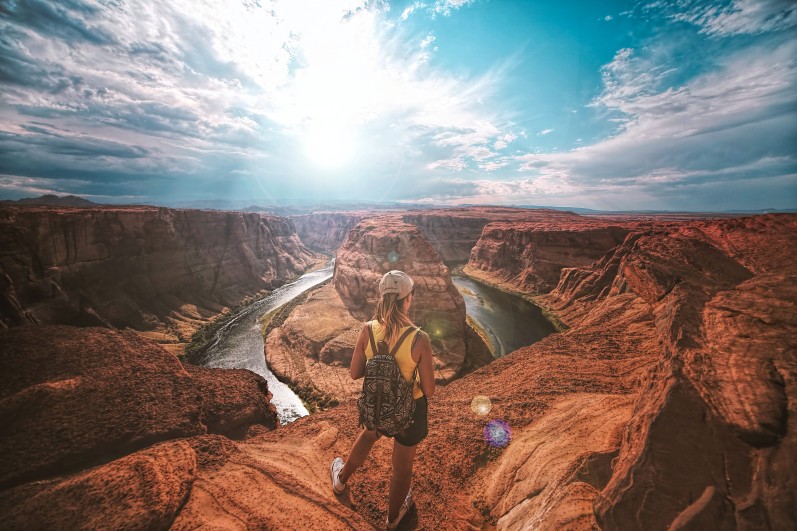 Adventure travel with ideal travellers
Danger of overtourism looms
08/03/2022
Adventure travel is among the first industry segments currently recovering from Covid restrictions. At the same time, all stakeholders are increasingly confronting it with demands for sustainability and resilience. In an interview with Gergana Nikolova, regional director, Europe & Central Asia at the Adventure Travel Trade Association (ATTA), David Beurle from the consultancy Future iQ noted that tourism responsibilities are shifting from operators to municipalities.
"In terms of sustainability, adventure tourism is ideal really", Beurle said. It is resource-based and embedded in a rural environment. Many people went on trips even before there were environmental and ethical considerations. However, the problem for the municipalities and regions involved is that due to a re-orientation of tourism flows travellers are now arriving in larger numbers than previously expected, added Gergana Nikolova of the Adventure Travel Trade Association (ATTA), who moderated the event.
According to Beurle, more and more US travellers are looking for relaxation in the northeast of the USA or the Rocky Mountains for example – as a result, the relatively weak tourism infrastructure is reaching its limits. The point then is to make use of new instruments. Beurle named two important elements: sending a message of the importance of global goals of sustainability and resilience to both arrivals and locals, and involving the travellers in attaining those goals. In this respect it was helpful that this market's customers in particular were looking for a more intimate travel experience and happy to interact with the locals.
Ultimately, no small municipality would be able to get around regulating and controlling increasing visitor flows, in a way that until now national parks and environmentally sensitive regions have been practising. He quoted separating motorised and non-motorised tourism as an example. "If those responsible do not make use of new instruments we will quickly get to the point where locals and tourists become alienated from one another." All in all he was optimistic, however. "All stakeholders are on the right path."